4 tags
9 tags
4 tags
10 tags
2 tags
3 tags
Tony Blair's Top 5 Political Deaths
5. Robin Cook (2005) 4. Saddam Hussein (2006) 3. Slobodan Milošević (2006) 2. 9/11 victims (2001) 1. John Smith (1994)
2 tags
Yo La Tengo at the Ritz
Picture nicked from stillunusual on Flickr. Yo La Tengo The Ritz, Manchester 21st March 2013 Yo La Tengo's sound has always been consistently and gleefully eclectic. They build their songs layer-by-layer, drawing from a vast stockpile of musical and conceptual influences. Their output attests to a sincere and unrepressed pop geekery where genres and sub-genres are devoured and interpreted...
2 tags
Listen
6 tags
3 tags
Dinosaur Jr. at the Ritz
After I saw Almost Famous and started reading up on Lester Bangs I made an embarrassing foray into music journalism. It somehow lasted several years and (almost directly) took me to lots of foreign countries. I stopped because I realised that my opinion on rock and roll is meaningless and that I'm not a very good writer yet. I have recently become too cheap to pay for gig tickets and so,...
3 tags
Ill Communication No. 4181
Sounds 'good' like, where do I 'sign'? Also, I am a convicted 'sex offender', do you foresee any 'problem' with that?
2 tags
Listen
3 tags
4 tags
Ill Communication No. 2937
This comes from the Cineworld multiplex chain's Facebook page. Who the fuck is this supposed to be appealing to or representing? Is it how they think poor people dress or this aspirational middle class shit? It's rare that the most killable member of a family is the youngest daughter but Jesus Christ who told her pose like that? Anyway, they all seem to have enjoyed Invictus so I...
3 tags
6 tags
Top 10 Top 10 lists of 2012!
A great year for journalism and reportage, so many strong contenders, etc. 10. The top 10 Keanu Reeves movies that aren't The Matrix - Luke Holland (Den of Geek) 9. Top 10 weirdest University clubs and societies - The Independent 8. Top 10 overcrowded train services: England and Wales - Department for Transport 7. Prince Phillip's Top 10 Gaffes - The Huffington Post UK 6. Top...
3 tags
Ill Communication No. 1849
What is this? I don't even…
2 tags
Spiritualized absolutely getting us through a...
4 tags
5 tags
6 tags
2 tags
4 tags
5 tags
3 tags
Oppose withdrawal of housing benefit for people... →
I needed to claim housing benefit when I was 17 years old. I will be forever grateful that the welfare state was there for me and is there for people like me. The government seem oblivious to the fact that many young people do not have a stable family home that they can stay in. Many young people are unwelcome or unsafe at home and have no other options but to look for a place of their own. If we...
yoniwolf: Found an old piano in some room in...
3 tags
Easy as that, apparently.
2 tags
"I'm fixed!"
2 tags
Watch
I'm going to listen to Pissed Jeans and be angry at everyone for not telling me about them sooner.
3 tags
Listen
4 tags
4 tags
3 tags
DUN DUN-DUN DUN DUN DUN-DUN-DUN! DUN DUN-DUN DUN...
6 tags
4 tags
I put this EP on a Minidisc and took it on a trip...
2 tags
They get better with age. Like a couch.
2 tags
The Night Light: Adam Yauch →
thenightlightmagazine: When famous people die, the public outpouring of tributes, grief, inflatable alien dolls and so on can seem a little crass, bandwagony, disingenuous. Until yesterday the only celebrity I'd really mourned was John Peel. I listened to John Peel as a teenager and he opened me up to a lot of…
3 tags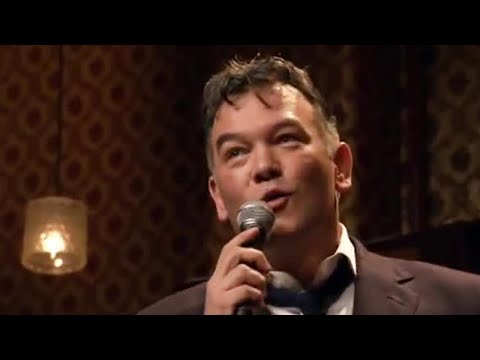 5 tags
4 tags
6 tags
4 tags
5 tags
10 tags
3 tags
3 tags